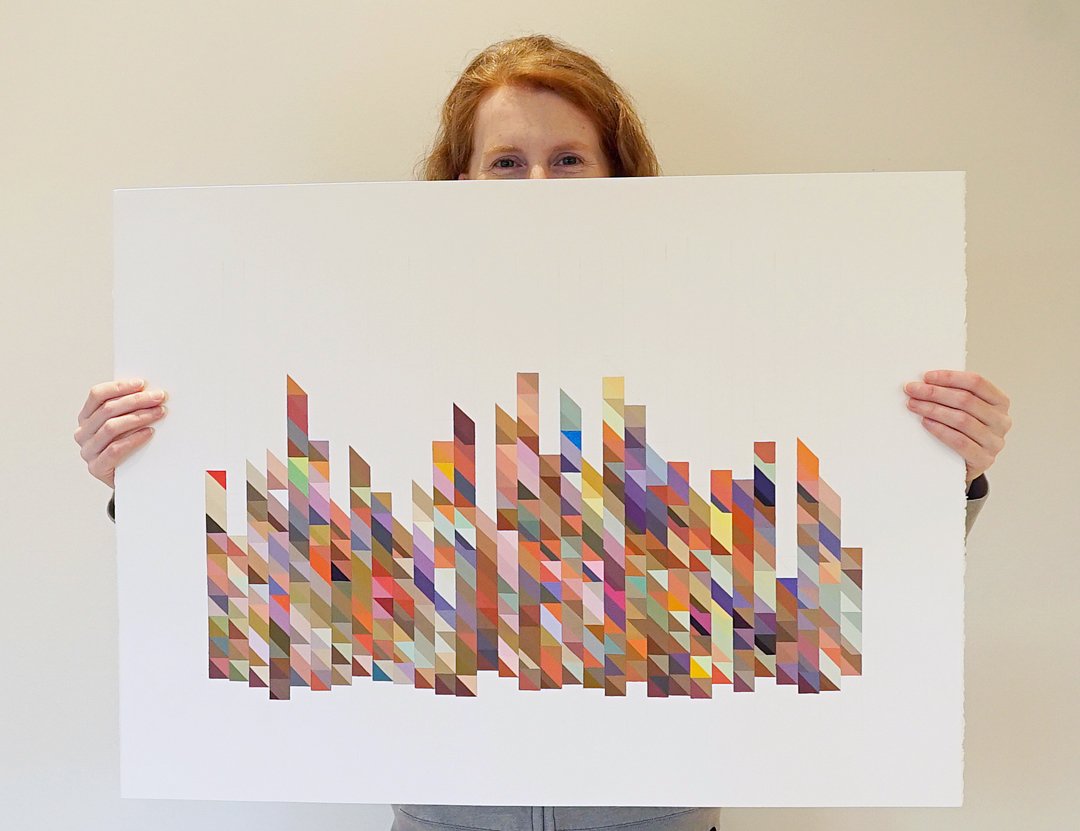 Biography
Heather Watts (1979, Vancouver) is a multi-media visual artist whose most recent bodies of work emerge from her experiences with loss and illness in the context of contemporary culture.
Through vastly different forms, Heather's work investigates these private, ambiguous realms of experience which have fallen through society's widening cracks. On pages torn from vintage and antiquarian books she combines paint, pencil, ink, faux-gold leaf, found text and pictorial fragments to create a visual vocabulary for the post-religious afterlife. Meanwhile, her 2017 system-generated painting series Self Changing Colors harnesses the open-ended creative power of contemporary art in ways that have helped her reclaim agency over her health.
She has exhibited her art in American, Canadian and European galleries, including the Art Gallery of Calgary, La Luz de Jesus, Los Angeles and M Modern, Las Vegas.  Beyond her studio work, Heather is interested in the cross-disciplinary space where art sheds its autonomy and becomes a partner in the cocreation of new realities. Her studio is in Vancouver, Canada.