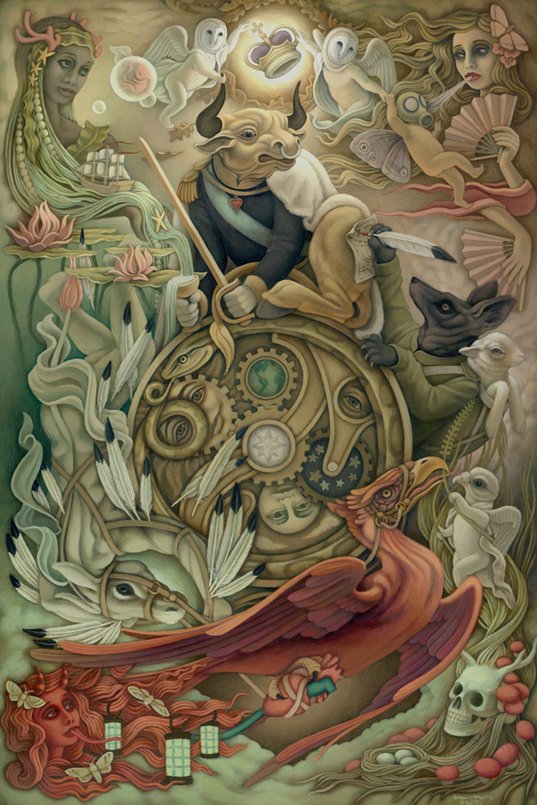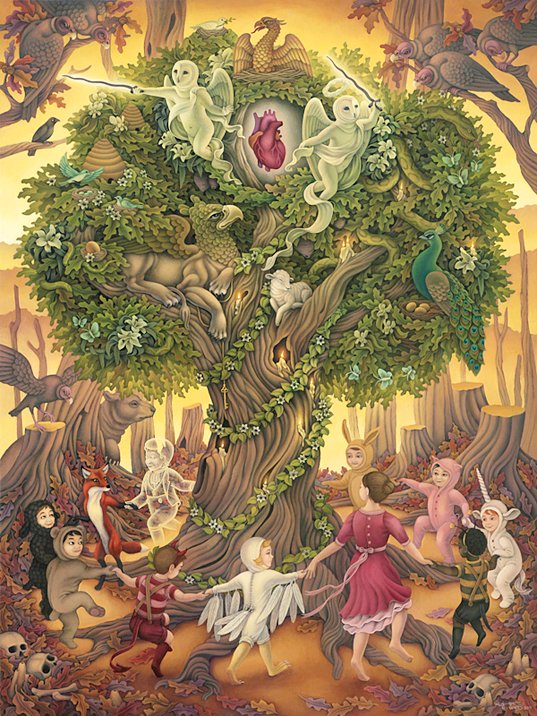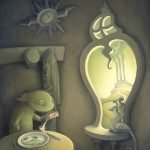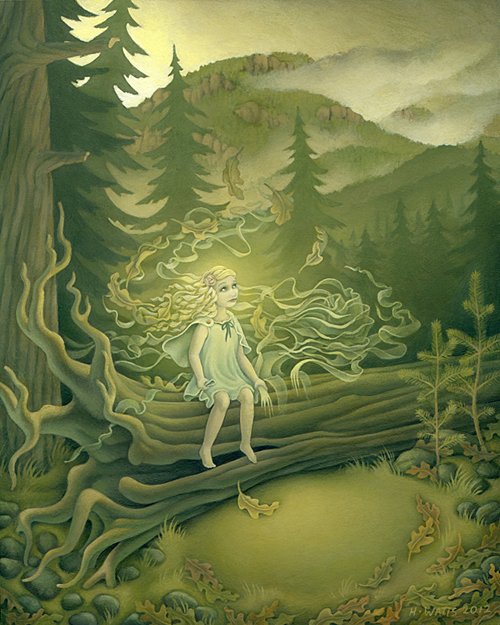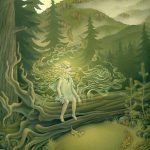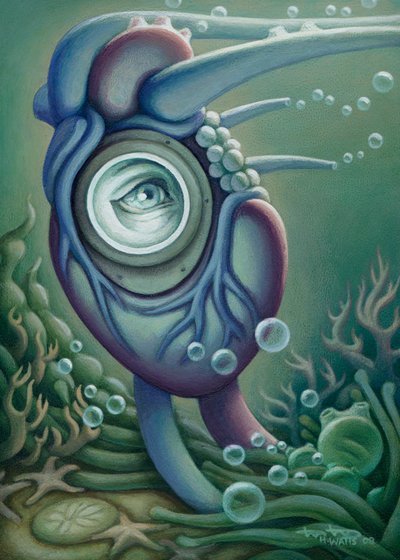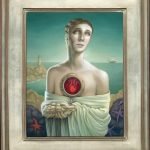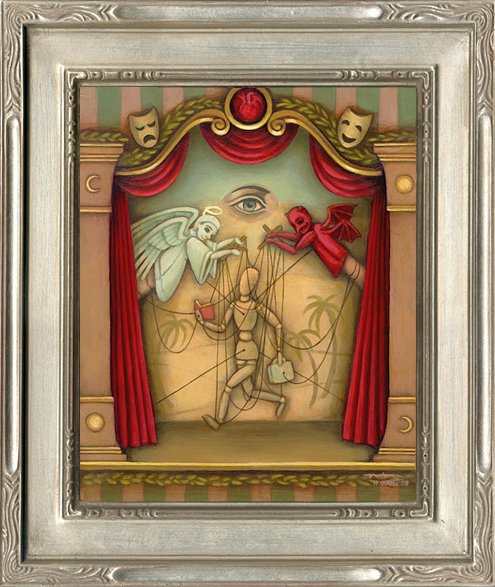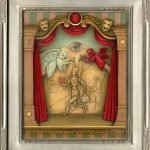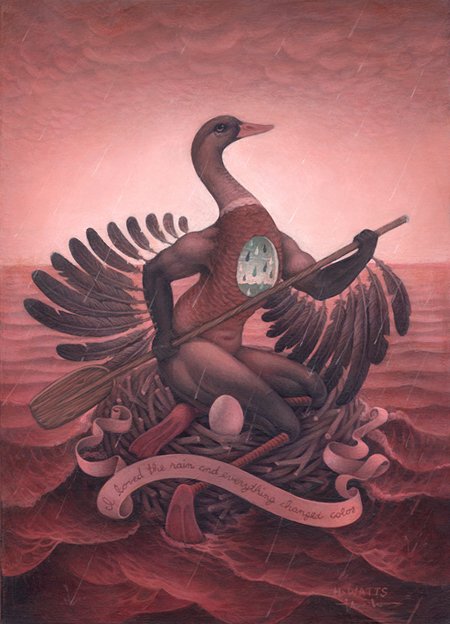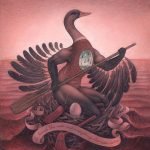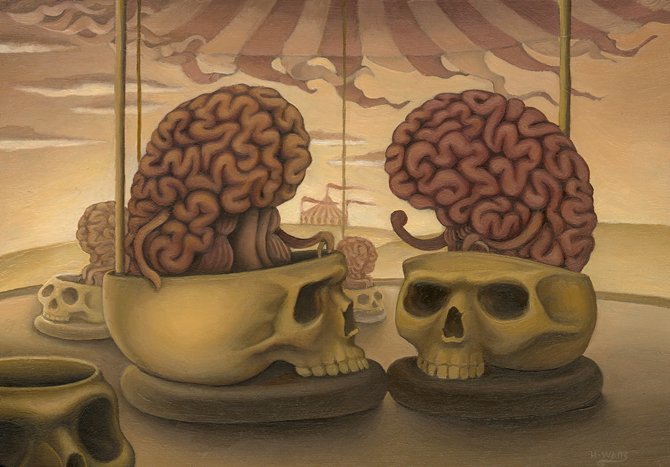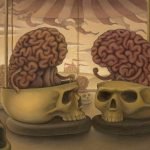 Painting Archives
Pop Surreal-Influenced Narraive Painting: 2006-2012

Between roughly 2006 and 2012 I created a body of intricate, almost illustrative paintings whose strange mash-up of influences included history, mythology, pop surrealist art, children's books and Disney cartoons.
Suffused with pessimistic shadows and redemptive illumination, these works harnessed the pageantry of anthropomorphic heroes and martyrs to tell the story of individuals grappling with forces larger than themselves. They were windows into an inner world where fantasy and reality mingled, where good and evil were not locked in battle but clasped to each other in an endless embrace.
These paintings were the children of a self-taught artist trying to express fundamental things for which she did not have words. They were exhibited in galleries across the US, in Canada and overseas, including the Art Gallery of Calgary and La Luz de Jesus, Los Angeles.
I am no longer that artist. New things are calling to me creatively and I don't anticipate painting in this style again. But the work, and all the beautifully ambiguous stories it tells, live on in this site's archive and for now and in a series of small-run limited edition prints that help fund new iterations of my studio practice.